Start pursuing a career in the arts! The Create Your Future High School Talent Awards are presented by the Center for Arts and Technology to enthusiastic Canadian high school students who can show their commitment to this expanding creative landscape.
Any high school student presently enrolled in grade 12 who attends any secondary school in Canada is eligible to apply for this scholarship. Selected students can get a $5,000 tuition discount or a complete scholarship.
One of Canada's top digital art colleges, The Center for Arts and Technology (CAT), offers diplomas in art and design. Offering courses in audio engineering, digital video, animation, interior design, photography, and graphic design, it is one of the best post-secondary institutions in Canada.
Why enroll in a course at the Center for Arts and Technology? At the Center for Arts and Technology, students will achieve their objectives more quickly.
They will be more prepared to enter the professional world earlier thanks to accelerated learning. It offers specialized hands-on training for careers through specific certification and diploma programs.
SUMMARY FOR HIGH SCHOOL TALENT AWARDS
Application Deadline: Wednesday, June 28th, 2023.
University or Organization: Center for Arts and Technology
Department: NA
Course Level: CAT full-time program
Award: full scholarship or a $5,000 reduction in tuition
Access Mode: Online
Number of Awards: NA
Nationality: Domestic
The award can be taken in Canada
Benefits of High School Talent Awards:
Reduction in tuition amount. Scholarship tiers include Tier One – Full Scholarship, and Tier Two – $5,000 Scholarship.

Depending on the tier awarded, the winner could receive a full scholarship or a $5,000 reduction in tuition. The range of value for a full scholarship is $21,710 to $41,140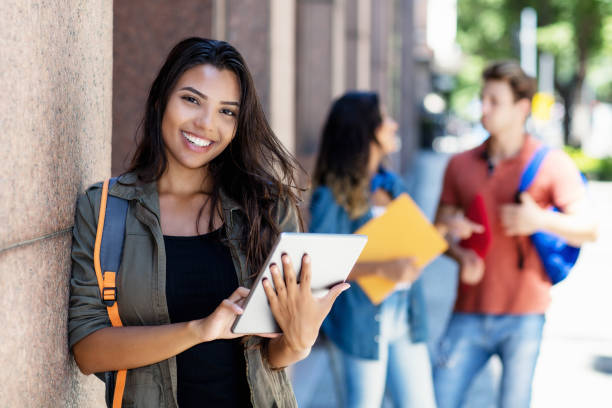 ALSO APPLY: Think Big about Global Justice Postgraduate Scholarships in UK
ELIGIBILITY CRITERIA
To be eligible for High School Talent Awards, the applicants must be current grade 12 students in any secondary school in Canada (excluding Quebec) with Citizen or Permanent Resident Status.
Applicants must be in good standing with their secondary school.
Eligible Countries: Canada
Acceptable Course or Subjects: The scholarship will be awarded for a CAT full-time program (Centre for Arts and Technology).
2D Animation & Digital Art

3D Animation

Audio Engineering & Production

Professional Filmmaking

Professional Photography

Graphic & Web Design

Advanced Interior Design & Technology
APPLICATION PROCEDURES
How to Apply: Applicants must submit their application in two simple steps to be considered for one of the Create Your Future Scholarships for High School students.
Apply for a full-time program: Complete a full-time CAT Program online application

Submit a scholarship application and supporting items: Complete an online application for a Create Your Future Scholarship
Supporting Documents: Applicants must submit the following in the online application:
Personal video statement: upload a 1-2 minute video detailing why applicants have chosen this field of study, what it would mean to students to win this award, what is their dream job and why, along with any other reasons they think we should pick you! A smartphone video is acceptable.
Admission Requirements: Specific entry requirements vary depending on the subject area, level and course. In the application, the information required will include:
Full name

Email address

High School name

A 1–2-minute video statement detailing**:

– Why do you want to study photography, filmmaking, graphic design etc.?

– What would it mean to you personally to win this scholarship

– What's your dream job and why?

– Why should we pick you?

Scholarship Portfolio (details per program below)
Language Requirement: English skills are required.
Proceed To The Official Website For More Information