Applications are being accepted for the Chinese Government Scholarship Bilateral Program to study at Xiamen University in China for bachelor's, master's, and doctorate degree programs. These scholarships are available to non-Chinese students for the 2023–2024 school year.
International students who wish to begin the university's bachelor's, master's, or doctorate degree programs are welcome to apply.
One of the renowned institutions chosen as the primary national universities in China was the University of Xiamen, which was founded in 1921. A fantastic teaching and research facility, it offers 82 undergraduate degrees.
To increase its internationalization, XMU has introduced a number of English-medium programs for overseas students. These English-taught programs aim to generate highly qualified international professionals with a strong professional foundation and a thorough understanding of Chinese society and culture.
Why go Xiamen University to study? The university boasts a solid faculty and support staff that offers students a reasonably wide selection of educational programs. The university has hired many outstanding academics, including many eminent researchers and scientists.
In order to broaden the talents of its students, XMU actively participates in exchange programs, team research initiatives, and frequently sponsors foreign symposia.
SUMMARY FOR CHINESE GOVERNMENT SCHOLARSHIP
Application Deadline: Applications are open from January to April 2023.
University or Organization: Xiamen University
Department: NA
Course Level: Bachelor, Master, and Doctoral Degree
Award: Tuition fees
Access Mode: Online
Number of Awards: NA
Nationality: International
The award can be taken in China.
Benefits of Chinese Government Scholarship:
Xiamen University will provide all the following:
Tuition fees,

Free university dormitory or accommodation subsidy,

Stipend: Undergraduates: CNY 2,500 per month, Master's students/general scholars: CNY 3,000 per month, and Doctoral students/senior scholars: CNY 3,500 per month.

Comprehensive medical insurance: CNY 800 per person per year and CNY 400 per person (for programs lasting less than six months.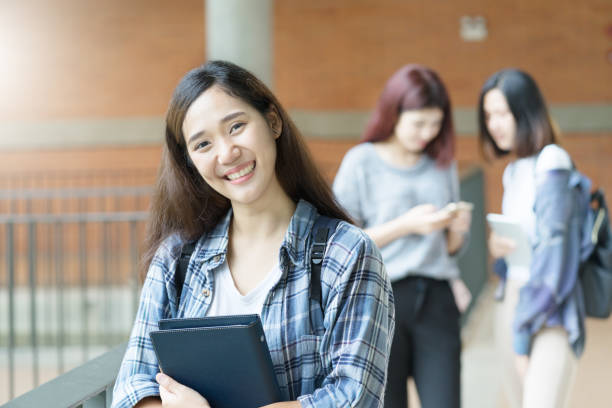 ALSO APPLY: Royal Holloway University of London Rising Stars Scholarship in the UK
ELIGIBILITY CRITERIA
To be eligible, the applicants must meet all the following/given criteria:
Applicants must be non-Chinese citizens in good health, physically and mentally.

Educational background and age limits (as of September 1):

Bachelor's programs: hold a high school diploma or above and be under the age of 25;

Master's programs: hold a bachelor's degree or above and be under the age of 35;

Doctoral programs: hold a master's degree or above and be under the age of 40;

General scholar programs: hold a high school diploma or above and be under the age of 45;

Senior scholar programs: hold a master's degree or above and under 50.
Eligible Countries: All nationalities
Acceptable Course or Subjects: The scholarship will be awarded to Bachelor, Master, and Doctoral Degrees Programs in science, engineering, agriculture, medicine, economics, law, management, education, history, literature, philosophy, and fine arts subject offered by the university.
APPLICATION PROCEDURES
How to Apply: Applicants should apply to the Education Office of the Chinese Embassy at Xiamen University.
Applicants shall complete an online application and print out the Application Form for Chinese Government Scholarships. The Scholarships Application Form should be completed in Chinese or English and signed by the applicant.

Applicants should submit all application materials to the Education Office of the Chinese Embassy before the deadline.
Supporting Documents: To apply, students must be ready to submit their High school diploma or Certificate of Expected Graduation, Academic transcripts for high school studies, A Letter of Recommendation, a Personal statement, and a scanned copy of a valid regular passport.
Admission Requirements: Students must meet the admission requirements of the university of preference in terms of language proficiency and academic ability. Applicants must check out the entry requirement:
Language Requirement: Applicants must submit the English proficiency certificate; (a TOEFL iBT certificate with a score of 80 or above or an IELTS certificate with an overall score of 6.0 or above.
Proceed To The Official Website For More Information